Black seed drops
$

35.00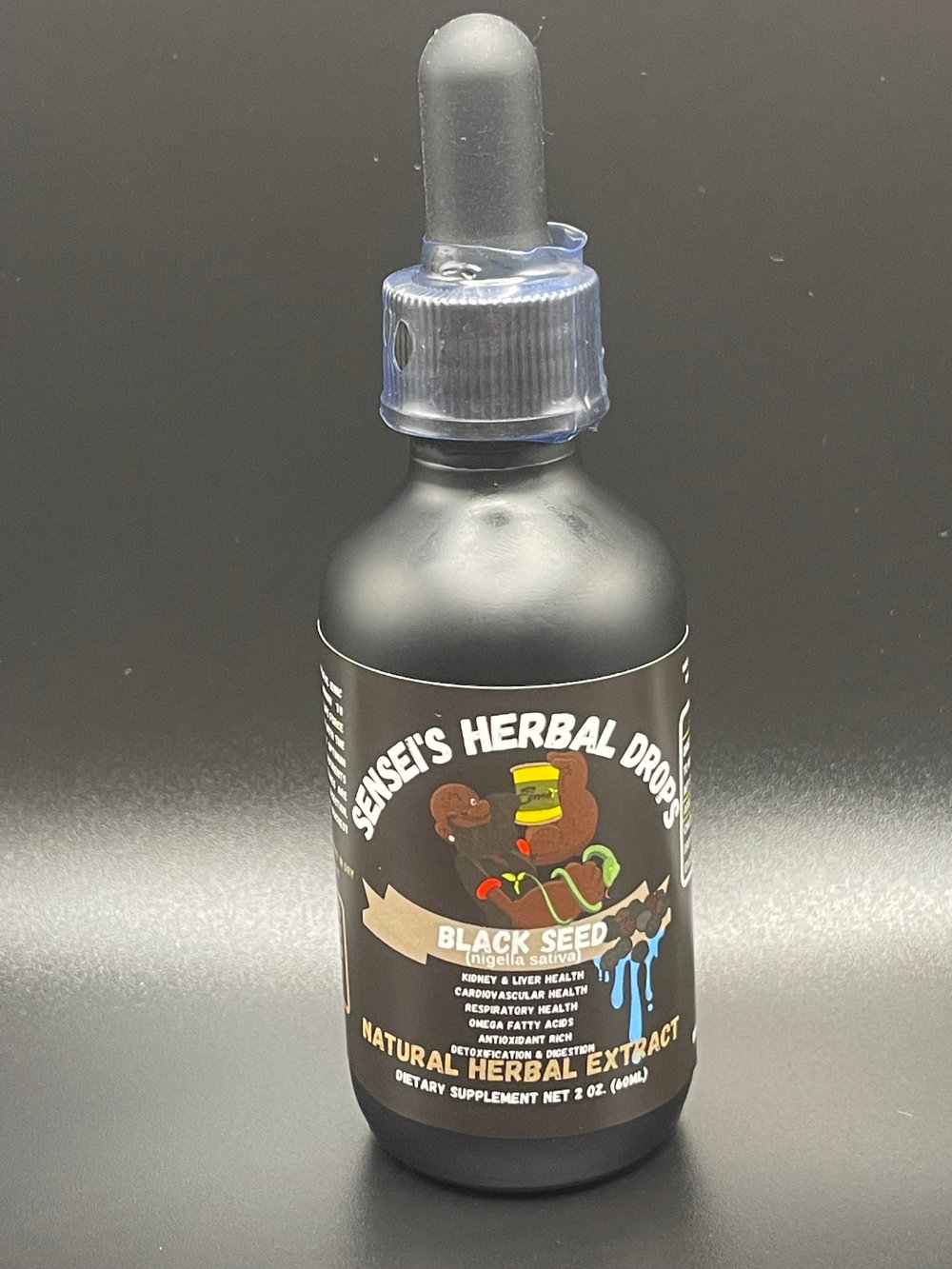 Nigella sativa, popularly known as "black seed" is known as the miracle herb. It dates back to ages, popularly used by the Egyptians to heal almost any disorder in the human body. As you know taking it by mouth, or even adding it to anything can be quite an experience. Now you can just add it to your water, and won't change the flavor, and you receive 10x the benefits than taking it in oil form. But back to the miracle herb, It plays a special role in helping the blood circulate more efficiently, helping improve heart health and other cardiovascular disorders. Helps strengthen the immune system, fighting against toxins and other invaders of the blood which harm the human cells. Great for inflammation which is due to poor circulation and improper oxygen flow, respiratory health, digestion, cold & flu, helps lower cholesterol, regulate fat content in the liver which can help improve metabolism and enzyme distribution, and the list goes on. I've added some special friends such as the awesome "Hawthorne Berry" to increase the miraculous virtues of this special seed.
Bottle size: 60ml
Servings: 90
Serving size: 10-20 drops, 3x a day
How to take: just simply add drops to water, or other beverages, and foods. Can be taken by mouth directly, but may be bitter.
Other ingredients: burdock root, yellowdock root, dandelion, hawthorn berry
Share