Cold & Flu drops
$

40.00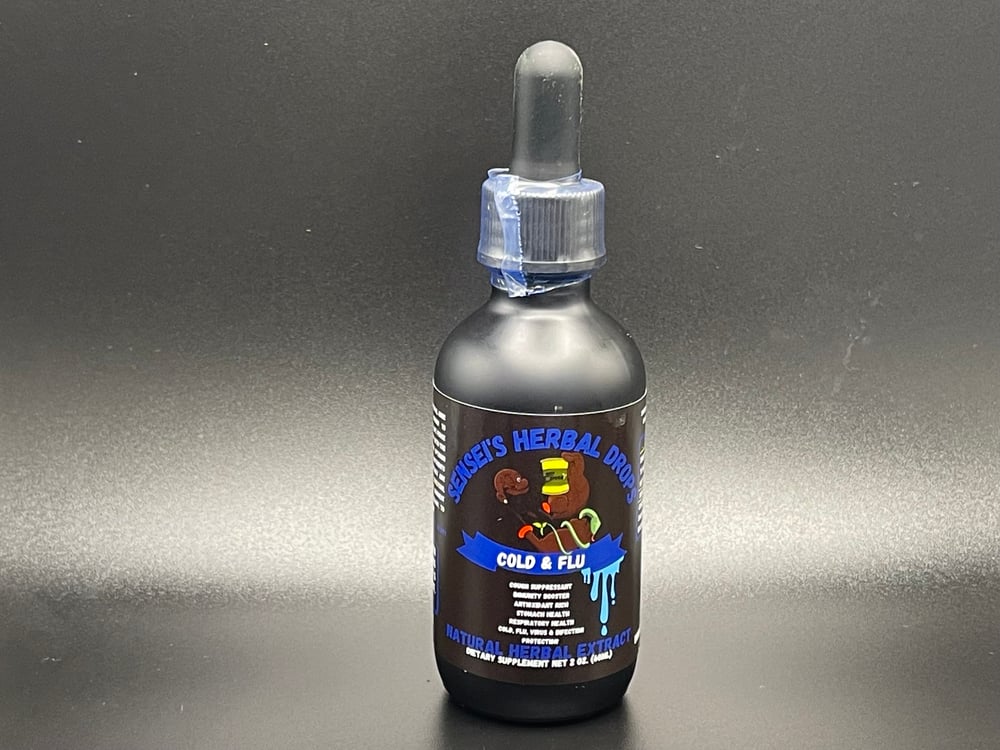 Looking for a product to help you recover, and help boost your immune system to fight off colds, influenza, viruses and more? Well this is the one, these precious herbs found in nature, and used by our elders to heal even the sickest, at their lowest and most scariest moments. Elder has been known for centuries to rid the body and help fight against sickness, boosts the immune system, helps fight against excess skin free radicals, and much more. Combined with a special herb like echinacea which has been used by natives to help quickly boost immunity, fight infections, cleanse the lymphatic system, regulate fever, purify the blood, removes excess mucus and moisture from the lungs, and more. These herbs help the cells receive oxygen in order to keep the life force going. With the other combination of herbs that's also in this formula, it's sure to have you on your feet in no time. To restore the body, we don't focus on the disease, virus, illness, etc… we focus on feeding the body the nutrients it needs in order to do what it was naturally meant to do.
Bottle size: 60ml (2oz)
Servings: 90
Servings per day: 3 (.5ml), dosage can be increased to 1ml three times a day if sickness is present, once restored, return to normal dosage.
Directions: just add .5ml to 8oz of water and drink. Drops can be placed under tongue, but may be very bitter. Children can take half adult dosage.
Ingredients: elder, sambucus nigra, purple coneflower, eucalyptus, and more
Share